Nichupte Lagoon Cancun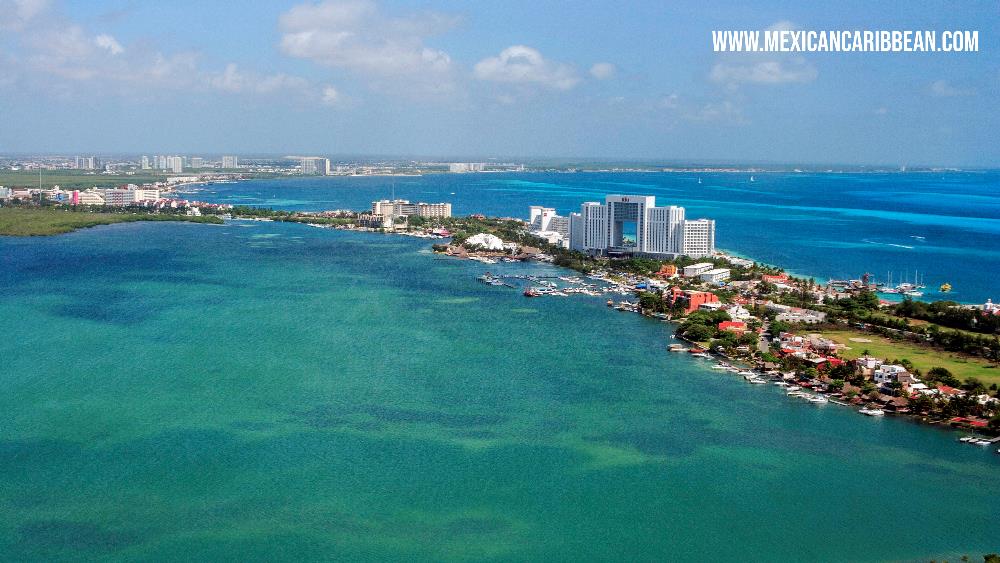 Located on the east coast of Cancun, with an area of over 3,000 hectares. Nichupte Lagoon is one of the best examples of natural paradise, as it represents a large area of natural reserve for the mangrove ecosystem in which dwells in different animal species.
Laguna Nichupte has seven lakes, among which the Laguna del Amor, Laguna Bojorquez, San Jose and Laguna Laguna Ciega.
It also communicates with the Caribbean Sea through two channels: the Siegfried and Nizuc. In its waters you can practice various activities, such as fishing, kayaking, canoeing, skiing, scuba diving, snorkeling, etc.. The view from there is amazing, so it's an ideal place to enjoy the Caribbean sunset. In Cancun, there are tours that allow you to visit the mangroves of Laguna Nichupte, or get to know the different types of flora and fauna that live in the jungle and you can also visit a stunning coral reef.
The most popular activity in this lake is the boat ride through the jungle, called Jungle Tour.
During the day, the lake is covered by numerous Nichupte boats with visitors who enjoy the jungle tour and Mangrove Lagoon (boat rides and jet skiing), sport fishing or any other water sports that are practiced in calm waters, also enjoy the natural scenery formed by mangroves, islands and continental strip and a variety of birds.
Such tours are ideal for people of all ages.
Deals on places to stay in Cancun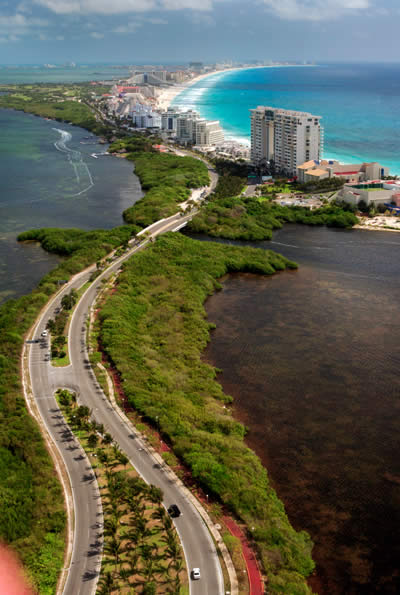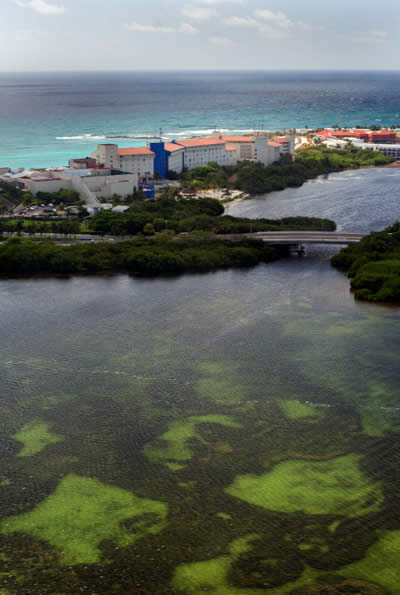 Hotels in Cancun