Punta Nizuc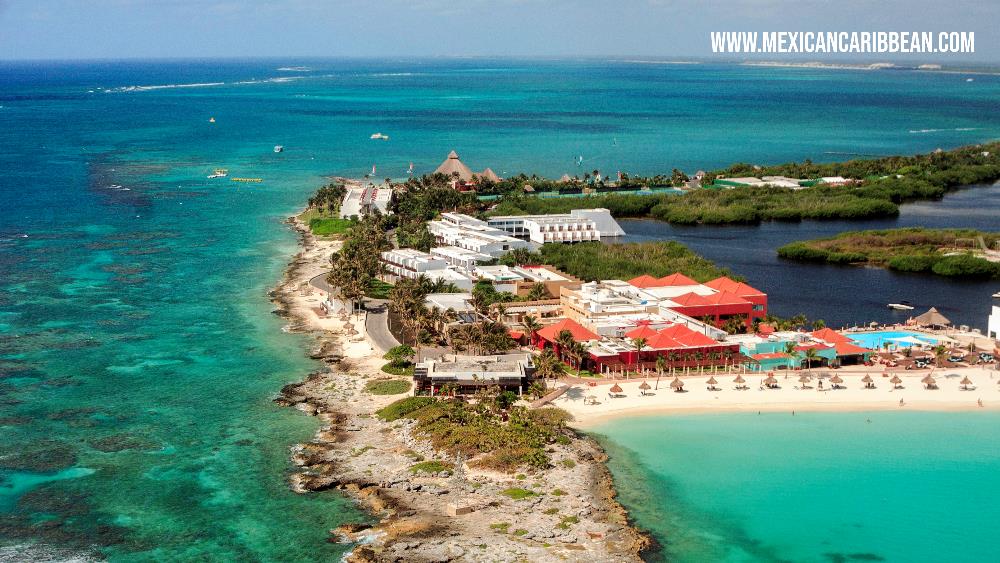 Punta Nizuc is a popular beach and a marine park in the hotel zone of Cancun on the Yucatan Peninsula in the state of Quintana Roo. Punta Nizuc is famous for its diving, thanks to a coral reef filled with abundant marine life. The dives are usually at a depth of about 30 feet.
Located near Boulevard Kukulcan, at the southern end of Cancun Island, opposite the Club Med The shallow, warm, excellent visibility and an abundance of marine life make this a great place to experience everything the Mesoamerican Reef, the second largest in the world, has to offer. Divers report seeing giant lobsters, groupers, stingrays, barracudas on the reef.
Punta Nizuc is also home to a museum statue underwater MUSA created by artist Jason Taylor deCaires called "The Gardener of Hope," which depicts a young woman lying in a "garden" of coral. However the reef barriers are the most visited area around Cancun, the most popular form of access is through the use of motorized boats in one or two places, from yacht clubs located in the lagoon mangroves Nichupté crossing (" tour of the jungle ") and out to the ocean through Nizuc channel for snorkeling.
The diving is also performed at the point known as "the float of Fools". Are some of the things you can do here in Punta Nizuc. At lunchtime, Punta Nizuc offers the following options:
Campay Sushi Bar: Japanese food
Carlos'nCharlie's: Food International.
Celebrity: International Food.
Chocko's & Tere: Mexican Food.
Hong Kong: Chinese Food.
Houlihan's: Food International.
Italianni's: Italian Food.
The Valentina: Mexican Food.
Ruth's Chris Steak House: Steaks.
Splash Seafood.
Mr. Frog's: Food International.
The Cove: Seafood. The Plantation House: Food Caribbean.
yuppie 'Sport Café: Food International. If it is fun, nightclubs in Punta Cancun do not wait, this is the case.
Senor Frog's
Carlos and Charlie's
Hotels in Punta Nizuc