Mr. Frog´s Restaurant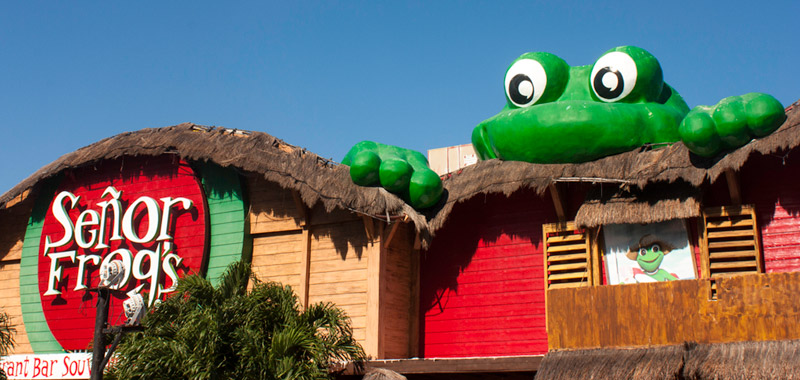 Sr frogs is the best bar / restaurant to party in Cancun. The place where the party is continuous all day, where you will find people around the world who come to have fun, have fun and relax.
Sr Frogs is located in the area of Punta Cancun where the Plaza Forum.
The menu is basically Mexican food like enchiladas, burritos, tacos, fajitas, burgers, sandwiches, and seafood like fish strips with fries, grilled fish fillet , coconut shrimp and lobster.
The most popular drink in this place is beer , but there is also an extensive range of drinks and cocktails.
If you feel like you want a big party Sr Frogs is the place
Deals on places to stay in Cancun