Mr Sanchos Beach Club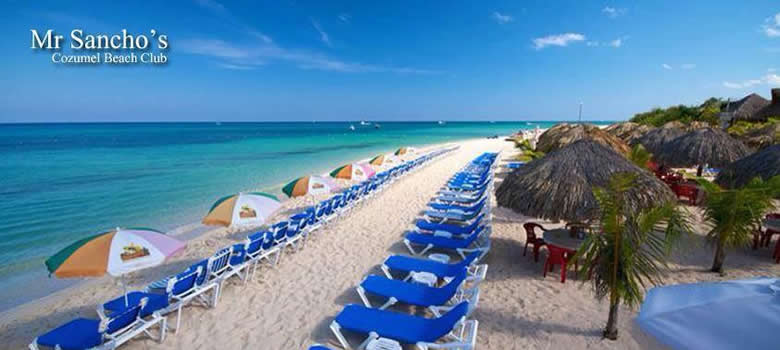 Mr sanchos is the most popular beach club in the Routh- west side of the island of Cozumel.
Located 20 minutes to the center of the island on the coastal road south , after passing the park chancanaab.

It has a very quiet beach and ocean clean and transparent.
This place is known for its good environment and beach contests  with customers.
It offers Mexican food and seafood.

It is open every day from noon until late afternoon.

Ideal for families and couples.

You can practice snorkeling in the sea, and there are a variety of water sports  offered at the beach.