Maya Air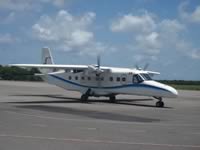 Maya Air is the airline founded in 1994 that offers shuttle service from Cancun to Cozumel or from Cozumel to Cancun.

Maya air offers safe and modern aircrafts for 19 passengers
It is the only airline offering 12 daily flights between Cancun and Cozumel in comfortable timetables

Cancun- Cozumel

Cozumel- Cancun

9:00 am
8:00 am
11:00 am
10:00 am
1:00 pm
12:00 pm
3:00 pm
2:00 pm
5:00 pm
4:00 pm
7:00 pm
6:00 pm
FAQ
Frequently Asked Questions.
BAGGAGE
What's the policy on luggage weight allowance?
44 pounds per person.
How much for every extra pound?
$3 USD plus tax for every extra pound.
Are carry-ons accepted?
Yes, one piece per person. It must not exceed the following dimensions: tall 14.5 in (37 cm), wide 10.6 in (27 cm), long 17.7 in (45 cm) and its weight shall not exceed 11 pounds (5 kilos).
All carry-on baggage must be stowed under the seat.
What's not permitted for transportation?
Any object that endangers the aircraft, the crew or the passengers or that its carriage is prohibited by law or aviation regulations.
Aerosol cans, pointed and/or sharp objects can not be carried in the passengers' cabin, but can be accepted if properly stored in checked baggage.
PAYMENT
What kind of currency is accepted in a MAYAir reservation?
We only accept Mexican Pesos
I am a foreigner and my credit card was also issued abroad, what option should I use when booking?
All payments with credit cards will be processed in pesos thru mexicancaribbean
CHANGES
Are name changes allowed?
No.
Can I make changes to my itinerary once my reservation has been confirmed?
Yes. All changes require covering a fee according to the following table:


PETS
Are pets allowed?
No pets allowed.
TERMINALS
From what terminal MAYAir flights depart?
•Cancun International Airport (CUN), Terminal I, FBO
•Cozumel International Airport (CZM), Main Terminal
•Merida Rejon International Airport (MID)
Do not wait, book your hotel now in Cozumel
Image Gallery Maya Air
---