Chankanaab Park Cozumel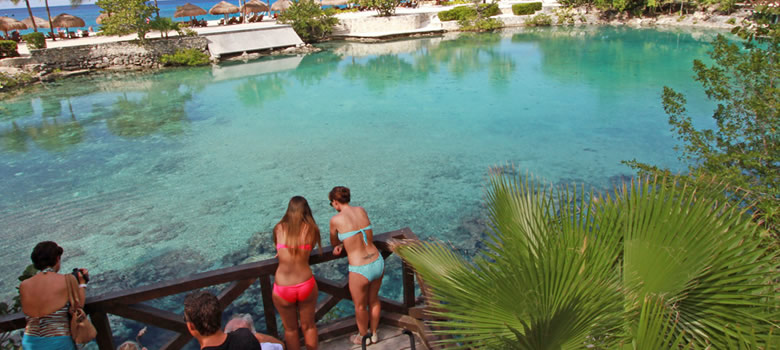 Chankanaab Park is one of the greatest natural treasures in Cozumel. Chankanaab was designated in 1980 as a National Park as well as a refuge area for protection of the marine life of the western coast of the Island of Cozumel. Chakanaab Park acquired itsname from the Chankanaab lagoon whose meaning in Mayan dialectis "small sea" is a world-renowned ecosystem and natural aquarium.
Ocean streams foster the growth of coral as well as the development of large communities of fish, mollusks and crustaceans. Its survival depends mostly on the constantflow of water through amazing under water caves. At Chankanaab Park you can explore all the natural areas like a botanical garden, archaeological replicas, natural aviary, dolphins and sea lions, little Mayan house, and all the services that you required.
Botanical Garden
Enjoy strolling amongst the beautiful floral displays within the Botanical Gardens while the soothing music of the Caribbean breeze gently blows through the forest of bamboo surrounding the peninsula.  Admire more than 60 different species of palm trees throughout the park.  Walk through a passage of orchids and delight in the beauty of the water lilies. 
 You will be amazed at the dinosaur like "iguana" lizards bathing peacefully in the sunlight.The sweeping gardens at Chankanaab Park are home to a numerous variety of colourful and exotic birds. You will be captivated by the flora and fauna that inhabit this magic sanctuary on your journey as you discover all of its inherit beauty
Archeology
While travelling along charming, jungle bordered paths; you will be delighted to find more than 60 replica sculptures, symbolizing the Maya, Toltec and Aztec cultures. Observe how the Mayan families lived and interacted while occupying Cozumel Island.
Discover how they constructed their homes, played their unique instrumental music, and weaved their own hammocks. The Mayan Families who dwell their today will invite you to sample a taste of their typical hand made "tortilla".A treat you should not miss! You will be sure to find this a very interesting and educational experience.
Snorkel & Diving
We invite you to enjoy the beach, sun and fun at Chankanaab Park. Have a swim in the ocean and take a moment to view one of the most significant and treasured coral reefs present on the island. While snorkeling off-shore you will discover submersed sculptures of Christ and the Virgin Mary which the locals herald as guardians of the park.
Don't miss the opportunity to touch and swim alongside some of the parks most friendly dolphins.You will be amazed by their entertaining and playful antics. We offer a variety of supervised programs where you can interact directly with them while an underwater video of your experience is being recorded.It will be a wonderful remembrance of time spent with these wondrous creatures in their undersea world.
Wait till you show that to your family and friends! Also, don't miss the sea lion and exotic bird show.You'll be sure to find laughter and fun while being entertained by these amazing animals.
Services
You will find all the services you need to make your stay at Chankanaab Park a pleasant one.Visit one of our restaurants and enjoy a tasteful variety of cuisine.
Shop in the local boutiques where you'll find a unique selection of souvenirs, photos and videos.If underwater exploring is what you want then there are a number of dive shops that provide snorkel and scuba equipment rental.Along with on-site showers, sun chairs, palapas, lockers and restrooms. You going to take 3 to 4 hours to visit all the areas in Chankanaab Park and you can take all time you wish for enjoy them
 Location
Chankanaab Park is located at 9.5 km. Costera Sur.
Cozumel, Quintana Roo
Phone: 01 (987) 87 2 09 14
Entrance fee:
$12.00USD per adult.Children 3 – 11: $6.00 USD
Free for children under 3
Open daily from 7 am to 6 pm

Transportation:
You can get there by car, motorcycle or cab.
Image Gallery of Chankanaab Park Cozumel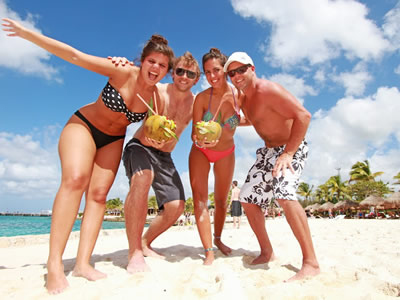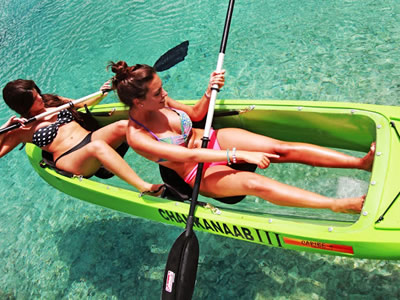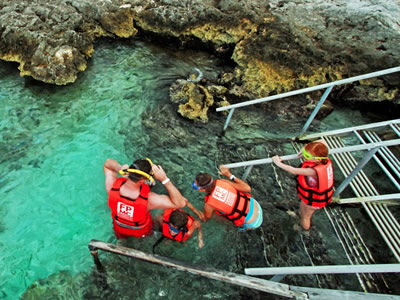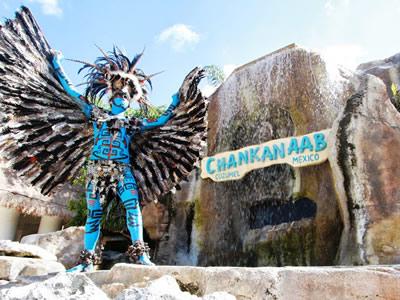 Hotels in Cozumel