Hotel Ambiance Suites Cancun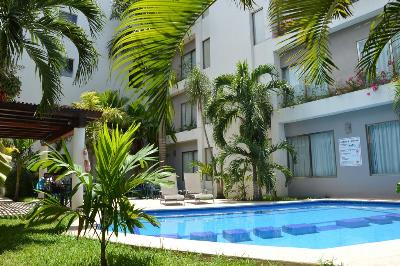 .Ambiance Suites Cancun is designed for business travelers looking for comfortable and functional while in Cancun.
All our rooms are provided for your convenience, either to stay a few nights or for stay longer than usual. We also have wireless internet access throughout the hotel. Consider us a second home when you are away from home.
Rooms Hotel Ambiance Suites Cancun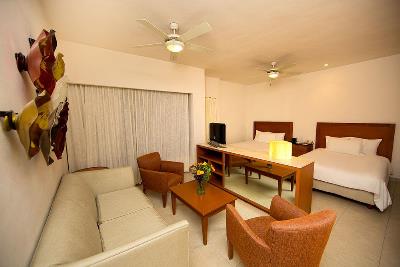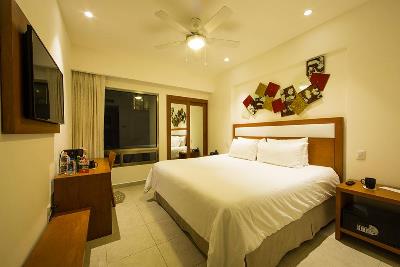 Whether for a few days or for an extended stay, our 48 comfortable suites and our personalized service will make you feel at home. The rooms are categorized as Standard, Junior Suite and Master Suite, all equipped with:
One king or two double beds
Safe
Air conditioning
Ceiling Fan
Cable TV
DVD Player
Local and long distance
Laundry
Dry cleaning
Refrigerator
Facilities Hotel Ambiance Suites Cancun
Among the services the hotel offers are:
Continental breakfast included
Refrigerator and microwave in all rooms
Coffee in the guest room on request
Wireless Internet throughout the hotel free speed
Location Hotel Ambiance Suites Cancun
We are privileged location in Cancun, right in the center of the city. You can move quickly and get in a few minutes to the hotel zone or the airport.
Photo GalleryHotel Ambiance Suites Cancun