Hotel Comfort Inn Cancun Areopuerto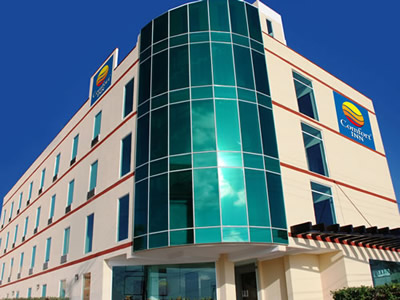 Comfort Inn Airport in Cancun, for all types of travelers, and offers great comfort and the best services for business or fun. A strategic location for transit passengers, waiting for a flight, for those wishing to break or planning a big business.
Rooms Hotel Comfort Inn Cancun Areopuerto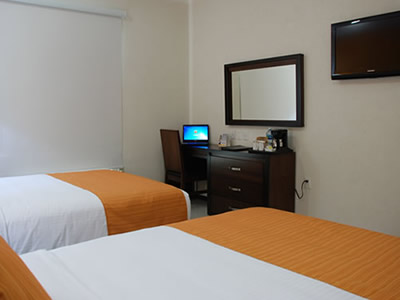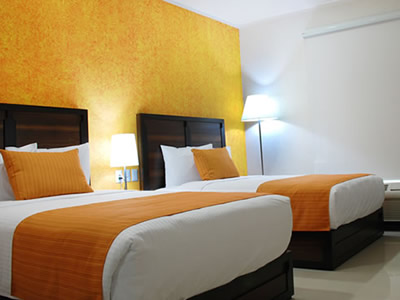 Very spacious rooms, with a touch of elegance and all the amenities a business traveler, a family or group may require:
Flat Screen Plasma TV
Iron and ironing board
Signal Cable TV / Satellite
Room Service
Wi-Fi Internet throughout the hotel
In-room coffee
Air conditioning
Facilities Hotel Comfort Inn Cancun Areopuerto
The Comfort Inn Cancun Airport Hotel is the ideal city for business or pleasure. We invite you to enjoy the best that Cancun has to offer:
High Speed Internet
Access for disabled
Continental Breakfast Included
Bar on the terrace
Restaurant
2 Jacuzzis with panoramic view
Room service
Membership in the "Privileges Club"
Business Center
Meeting Rooms
Laundry
Guide dogs admitted
Location Hotel Comfort Inn Cancun Areopuerto
This hotel in Cancun, Mexico is just 3 minutes from Cancun International Airport and only 5 minutes from the city center, also known area of Cancun.
Photo GalleryHotel Comfort Inn Cancun Areopuerto