Hotel Le Blanc Spa Resort in Cancun, Mexico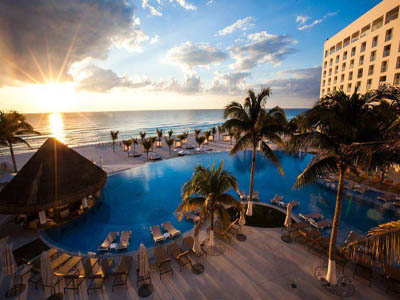 Luxury, comfort and privacy are the main elements that make the Le Blanc Spa Resort one of the most exclusive hotels in Cancun, facing the warm Caribbean waters and fringed by soft sand, this hotel is the ideal place to enjoy a moon honey without comparison, but also for those who want a different holiday. Adults only type, Le Blanc Spa Resort, has for its guests the best all inclusive prices.
Rooms Hotel Le Blanc Spa Resort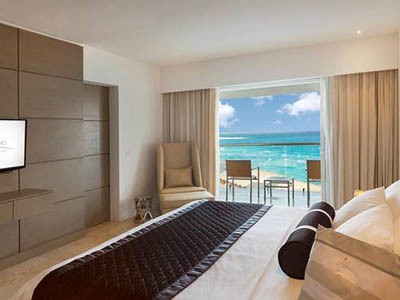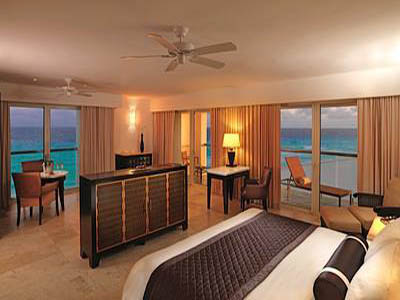 In each of the rooms in this hotel you will witness together the details that make this area the best place to rest.
Royale Deluxe.
t has a king size bed or two double beds, a living room, balcony overlooking the lagoon and whirlpool for two.

Royal Honeymoon Suite.
Wrapped in an intimate setting, features a king size bed, offers a partial ocean view, while providing a romantic especio in every corner.
Junior Suite.
Here are bedside tables and wooden furniture, all immersed in an environment of tranquility.
Governor Royale.
Luxury and comfort are the main elements of this room includes living room with sofa, balcony provides a spectacular view of the Caribbean Sea, also has double shower, Jacuzzi and King size bed.
Presidential Royale.
The most elegant and exclusive hotel suites, as have two balconies where you will find lounge couches, separate bedroom with King size bed and a large hot tub that also looks to the sea.
Facilities Hotel Le Blanc Spa Resort
To make your stay a more pleasant experience, Le Blanc Spa Resort offers a wide range of services and activities to be performed at different times for everyone.
Spa.
To relax your senses and renew the body and spirit, the spa offers hydrotherapy treatments, massage and beauty salon.

Activities.
The activities here can perform yoga is found to have an encounter with himself; enjoy a healthy time doing pilates or Turkish bath.

Gym.
If you just want to start the day with a good exercise routine, feel free to go to the gym here is equipped with the best machines.
Weddings and Honeymoons.
Give other with the Caribbean Sea as a witness, Le Blanc Resort provides the perfect setting and all the facilities for your wedding, and even the best honeymoon imaginable.
Restaurants.
Le Blanc Spa Resort has a variety of restaurants to satisfy the most demanding, varied styles and flavors.
Lumiere Restaurant.
French fusion food is what makes up the menu seven times, the restaurant is elegant formal dress code.
Blanc International.
With a stunning sea view, this restaurant offers international dishes, steak and Mexican food a la carte.

Blanc Italy.
Italian food in an elegant restaurant, dinner is a la carte and also offers a large selection of wines.
Blanc Orient.
Asian food is served in this restaurant with oriental style open from 6pm to 11pm.
Room Service.
If you wish you can also order your food to the room, when you want, because the service is active 24 hours.

Location Hotel Le Blanc Spa Resort
This hotel is located in kilometer 10 in the Hotel Zone of Cancun.
Photo Gallery Hotel Le Blanc Spa Resort