Hotel Casa Mexicana Cozumel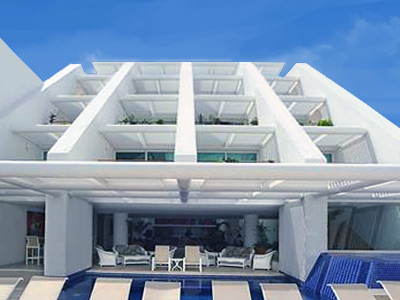 Casa Mexicana is the iconic piece of architecture in the area, was completed early in the new millennium and conceptualized in contemporary Mexican architecture. Just one year after its opening, the hotel was awarded first place in the regional architecture biennial for its architectural design.
You'll notice upon entering the spacious and colorful lobby awaits something very special, the hotel is perfect to meet friends, relax on the terrace overlooking the beautiful Caribbean Sea or enjoy our outdoor pool on the second floor with a view that will transport you to another world.
Enjoy the magnificent surroundings of Casa Mexicana Cozumel.
Rooms Hotel Casa Mexicana Cozumel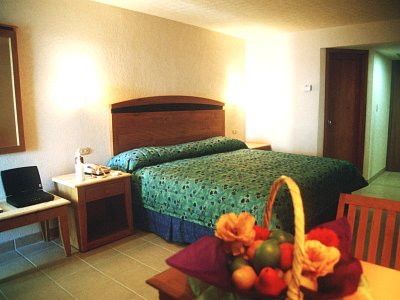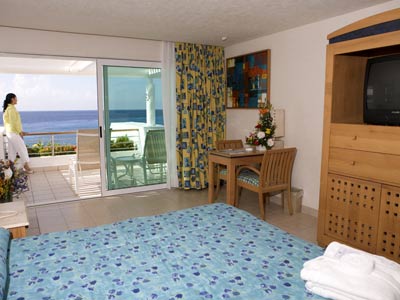 Casa Mexicana Cozumel offers a total of 70 deluxe rooms and 20 deluxe rooms with sea view. In each room you will find furniture, headboards, desks and chairs, each is a piece of art made by hand-crafted in the Yucatan Peninsula.
Our rooms are luxurious and spacious, each one comes with private balcony and central air conditioning system with temperature control you can adjust to your preference, also have:
Direct dial telephone.
TV with cable.
Ironing board and iron.
Safe.
Shower with tub.
Facilities Hotel Casa Mexicana Cozumel
These are just some of the services that will make your stay in Mexican home the best experience:
Breakfast.
Room service available from noon to 11pm.
Internet access throughout the hotel.
Fishing and diving tours.
Meeting with a capacity of up to 100 people, our meeting room has everything you need for your next business meeting or event including food service, beverage and banquet facilities.
Location Hotel Casa Mexicana Cozumel
Casa Mexicana Cozumel is conveniently located in the heart of downtown Cozumel, on the main avenue, facing the beautiful Caribbean Sea, will be within minutes of the Museum of Cozumel Island, Central Park, a large selection of restaurants, boutiques, shops craft, operators and dive shops.
Photo GalleryHotel Casa Mexicana Cozumel