Hotel B Cozumel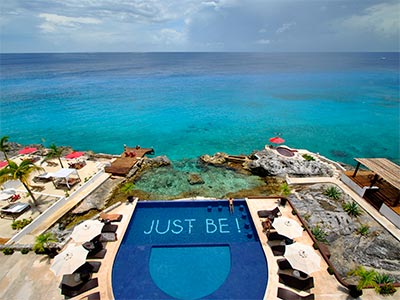 Welcome to Hotel B Cozumel!
Hotel B Cozumel offers a unique and avant-garde for travelers looking for a new experience. Immersed in the beauty of the Caribbean, our boutique hotel in Cozumel is a fusion of contemporary design and craftsmanship with Mexico's wealth of talented young creative touches.
B Cozumel was conceived as an evolving space that is enriched with the creativity of each person who touches it. A type of white canvas that invite every traveler to write a brushstroke in his way.
Rooms Hotel B Cozumel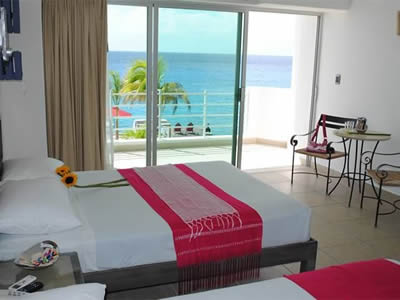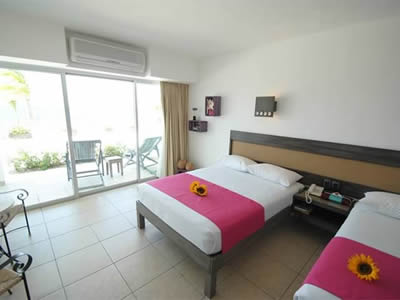 Each of the 45 rooms of our hotel in Cozumel, overlooking the sea or the jungle and a private balcony, has its own artistic touch, creating a variety of environments and experiences that are worth discovering at each visit. All rooms have B Cozumel:
Air Conditioning
TV and Cable
Wireless Internet
41 rooms have ocean views and private balconies
22 have safe
Living
Laundry and ironing
Room service
Facilities Hotel B Cozumel
In Hotel B Cozumel will find an extensive range of unique services, different, created to live a unique experience against the background of scenic beauty of the Caribbean Sea.
The wide range of services and activities that await you include:
Jacuzzi Blu between rocks and sea
Pool flown
Dive Shack
Rooms
Spa
Weddings and Events
Wi-Fi free of charge
Workshop and crafts shop
Restaurant with contemporary sea
Bar and Lounge
Some of our rooms accept pets, provided they are small and well educated.
Location Hotel B Cozumel
Hotel B is in a privileged area of Cozumel, 5 minutes from downtown, the airport and golf course.
Photo GalleryHotel B Cozumel