Contoy Island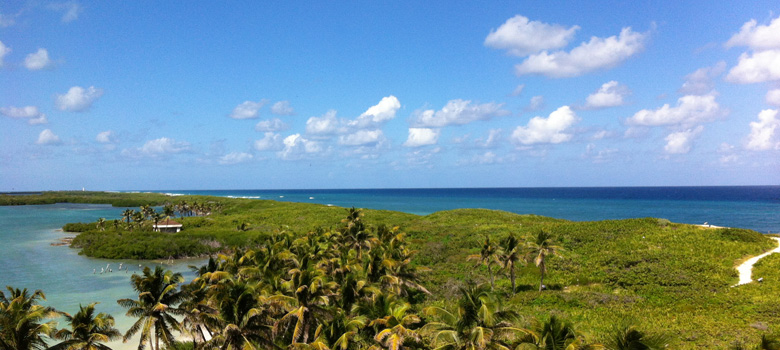 Just north of Isla Mujeres is located Contoy Island, 23 nautical miles north of Cancun and one hour 15 minutes by boat. The tour is a short and pleasant journey through the turquoise Caribbean waters. Near the southern tip of Contoy lies part of the Great Mayan Reef, the second largest reef system in the world and home to countless marine life. The surrounding waters are rich in Contoy nutrients that feed on plankton that forms the staple food of more than 234 fish species identified in the area including the majestic whale sharks and manta rays feeding near their coasts.
Contoy Island National Park is located 30 kilometers north of Isla Mujeres where the waters of the Caribbean Sea meet the Gulf of Mexico. The reef south of Contoy Ixlaché marks the beginning of the second longest barrier reef in the world, the Great Mesoamerican Reef.
A Contoy also known as "bird island", being a natural refuge for many sea birds. The boat tour to the natural reserve of birds Contoy is a unique experience. Here are countless animal species, including 90 different types of birds, including pelicans, cormorants, red flamingos and other exotic species.
It is also possible snorkeling reef in this part very little visited and enjoy the Caribbean sea. This island is a protected area since 1961 and was declared a National Park in 1998. It is an uninhabited island and administered by the National Commission of Natural Protected Areas (CONANP) under the Secretariat of Environment and Natural Resources (SEMARNAT)
Hotels in Isla Mujeres
Image Gallery Contoy Island