5ta Avenida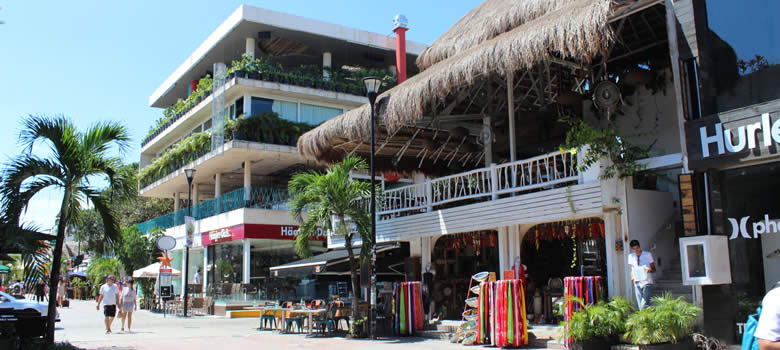 Playa del Carmen is a romantic and a very European lifestyle, people come to this place to relax and . The beaches, sand, palm trees and the cool sea breeze make this place unique in the region. is a vibrant and cosmopolitan city where locals and visitors from around the world live together forming multicultural communities that create a vibrant and unique atmosphere that is felt all over the city. Playa del Carmen still retains its small town air, but its facilities, restaurants and nightlife are world class.
A relaxing activities we can do during our stay in Playa del Carmen is shopping. For this, the main attraction is the five Avenue, a pedestrian street with plenty of beach stores. As a border state, taxes on products are lower, so we will leave our purchases cheaper. Out of 5ta Avenue, between it and Playacar, find the Paseo del Carmen shopping center, designed with Mediterranean style, bright and wide open spaces, where we also find the same kind of shops and services. Many fashion designers and international brands of fashion and design have in this store shopping. We may also find many unique artists that have made Playa del Carmen place of habitual residence. We find from the most elegant and sophisticated clothes, even the most modern and provocative.
Located one block from the ferry pier to Cozumel.
Hotels in 5th Avenue of Playa del Carmen
Image Gallery 5ta Avenida