El Rey Mayan Ruins in Cancun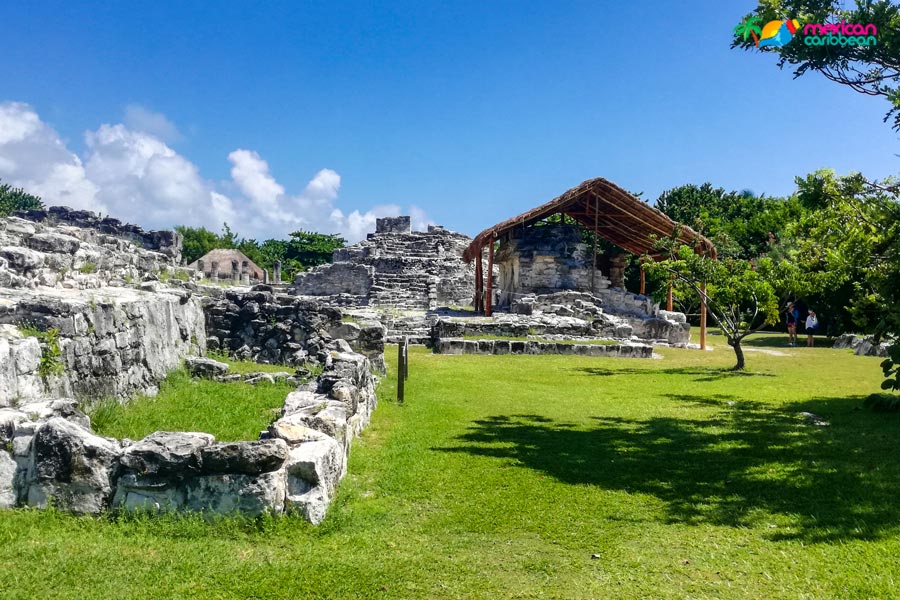 It is located in the southern portion of the former Cancun Island, now connected to the mainland by two bridges: The original name of the site is unknown, and only recently was baptized with the name of "EL REY" because in place was discovered the upper portion of a sculpture representing a human face decorated with an elaborate headdress, surely portrays a character of high rank.
Today, the head of "EL REY" is sheltered and exposed in the Archaeological Museum of Cancun. Like other coastal towns in the area, "King" should have functioned as the center of a small city mainly dedicated to maritime trade and fishing activities, it is located in a privileged position that allows access to both the Caribbean Sea such as the Laguna Nichupte places traditionally obtained different edible species.
This apparent tranquility would be destroyed on arrival of the Spanish in the sixteenth century, it meant the dismantling routes that had remained in the Caribbean for several centuries after this time and the flight of the inhabitants of "EL REY "and elsewhere. Towards the interior of the peninsula, the area was uninhabited at the mercy of the pirates that plagued these seas over the next three centuries.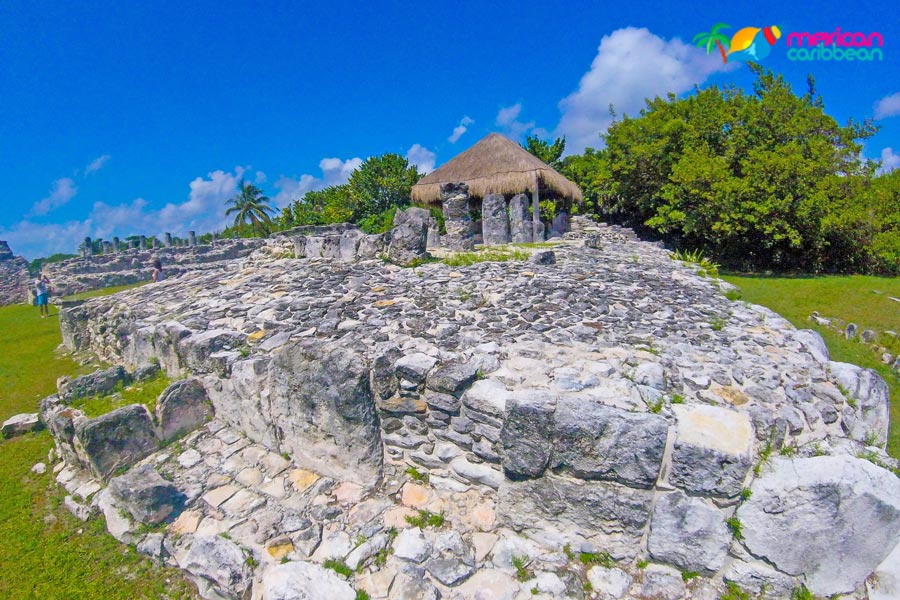 Today you can visit the buildings located around two squares and a road oriented on a north - south area, which is a good example of the progress of the Mesoamerican urbanism. The structure 2 is the largest pyramidal base, it is the tallest and the only one with the classic arrangement of religious buildings topped by a temple. As noted, the building architectural shows various stages, documenting the great constructive activity that characterized the area during the XIV to XVI.
The site of "EL REY" is required for those coming to visit Cancun, is one of the few cultural spaces available to the tourist area and is at the same time, an important refuge for many birds and reptiles found protection within the boundaries of the site. Some places to eat near this place are:
The Casserole
Lorenzillos
The Bean
100% natural Near this place are some fun centers, such as:
Carlos 'n' Charlie's
Pat O'Brien's
Cassis
Deals on places to stay in Cancun