La Destileria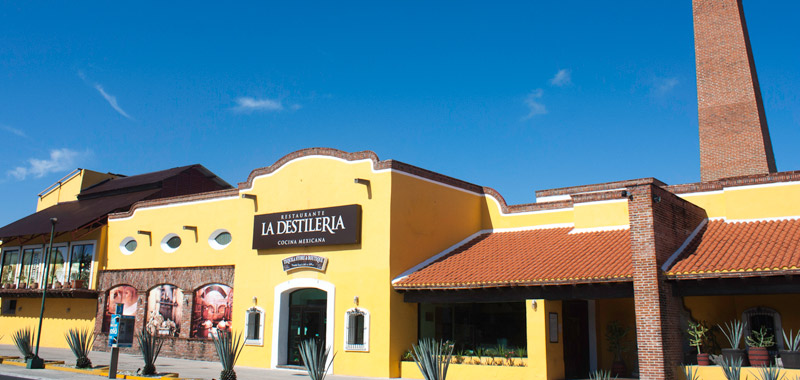 The Destileria is one of the best Mexican restaurants in Cancun. Located in the hotel zone in front of Plaza Kukulcan offers the most exquisite dishes for lunch or dinner.
With a varied menú La Destileria delights to all world tourists who visit this wonderful place.
The restaurant is a building like a mexican hacienda precisely inspired by the distilleries in the state of Jalisco, where tequila is produced and very famous worldwide.
The concept is an elegant nice bar decorated in a mexican ambience and a lot of fun with mariachi music.
It has a small museum of tequila , a shop where you can buy tequila and souvenirs.
The menu is quite varied entries as tacos, melted cheeses, meats like steak in avocado sauce , sea and land kebabs, steaks, fish fillet wallpaper, with cilantro sauce, Jamaica sauce, chicken breast 3 cheeses, salads and many other dishes.
The place has an open view of the lagoon and another area with air conditioner.
The food is of the highest quality and has received many honors and awards.
It has parking and valet parking
Do not wait, book your hotel now in Cancun