Harris Restaurant Cancun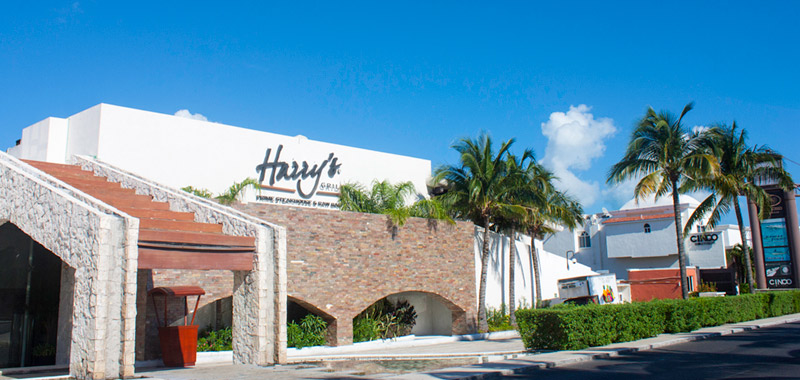 The Harrys restaurant in Cancun is undoubtedly one of the 5 best places to dine in Cancun.
If you like a good steak or seafood, this is the place for discerning palates.
The architecture of the restaurant is beautiful in an elegant and sophisticated enviroment with exceptional artistic cuisine.
The restaurant offers a varied international menu on the entrees you can find ceviches, clams tomato soup and seafood.
Dished Cooked on the stove with the best care and served in the exact time, among which are offered: Rack of lamb from New Zealand, kobe beef burger, salmon fish filet, Chilean sea bass, baked chicken, glazed duck, tuna steak , seafood risotto, a wide variety of salads and desserts as tiramizu, lemon pie, pecan, carrot cake, cheese cake with mango and strawberry.
The place has an extensive cellar of over 300 wines from around the world, has a lounge bar overlooking the lagoon and comfortable armchairs with environmental or contemporary music ideal for a good time and make a good cocktail surrounded by an atmosphere of elegance.
Harrys also provides for private or group events.
Open every day of the week for dinner.
Deals on places to stay in Cancun
Image Gallery Harris Restaurant Cancun