Cozumel Beachs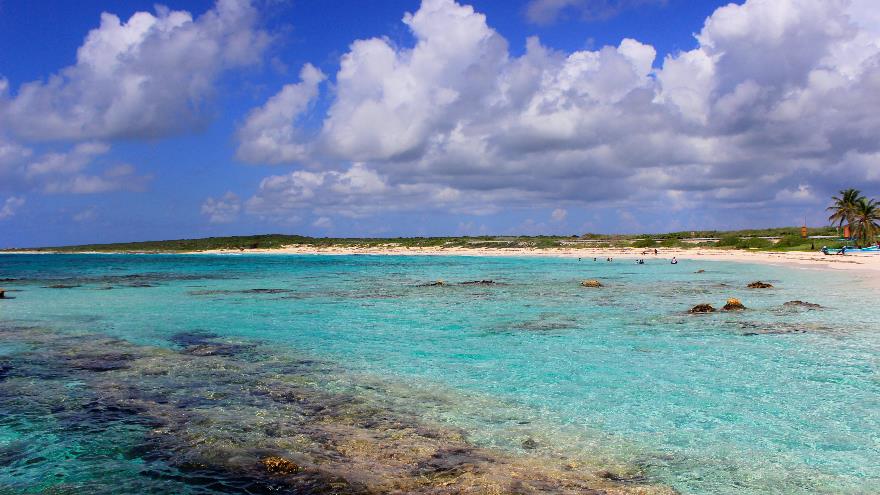 In Cozumel there are beautiful beaches with a spectacular blue sea. There are well-known beaches in certain specific areas of the island. It is recomended to rent a car or a jeep to tour the beaches of the island
In the norht-west hotel zone is located the Playa azul Beach club, its a  Mexican restaurant with  seafood in a palapa with  a casual atmosphere.
In Playa azul  you can enjoy fresh seafood and tropical drinks or cold beer.
It has a beach with calm waters, the sea is turquoise blue and transparent, there are no Rocks  is  this beach
Playa azul  is located on the west side of the island in the north hotel zone close to the Hotel Playa Azul.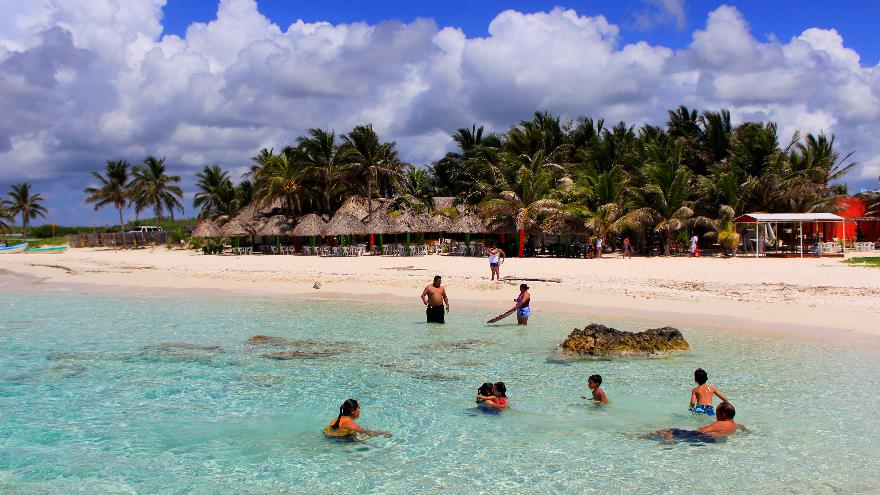 On the eastern side of the island where there is a perimeter road and  are located  the 2 most famous beaches : Playa Bonita and Chen Rio, both with  touristic restaurants.

In The beaches of the east side of the island the sea is more agitated than  the west side where the sea is more calm and protected.

Continuing along the perimeter road  turn over the right where the road ends   to follow the south-west side where you can find the beach club mr Sancho´s that  in the most beautiful beach in the area.
The sea is beautifull and in this place enjoy Mexican food and seafood.