San Gervasio Mayan Ruins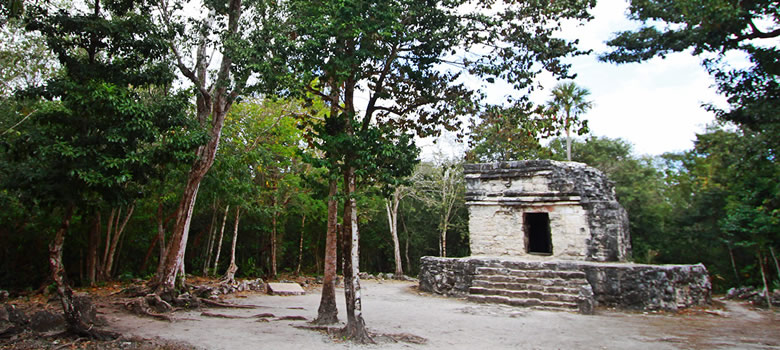 The island of Cozumel is one of the most popular tourist destinations worldwide Mexican Caribbean and the Riviera Maya for its natural beauty, white sandy beaches, crystal clear turquoise waters and coral reefs. Cozumel, the Mayan "Cuzamil" (land of swallows), is the most famous island in Mexico with one of the most spectacular coral reefs in the world. It is the second largest coral reef in the world, known as the Great Mesoamerican Reef, which stretches from the island of Contoy in the Yucatan Peninsula to the Gulf of Honduras. Cozumel is an island of endless passion with colorful sunsets, beaches, crystal blue waters, and pristine deserted beaches, to enjoy a great vacation all year round thanks to the warm tropical climate.
Among the attractions of this place stands out for its historic one conected with magnificent ancient structures. The Mayan ruins of San Gervasio. The most famous Mayan ruins at San Gervasio is the largest archaeological site on the island of Cozumel. San Gervasio was a sanctuary of the Mayan goddess of fertility "Ixchel" and pilgrimage center of the Maya who came to worship.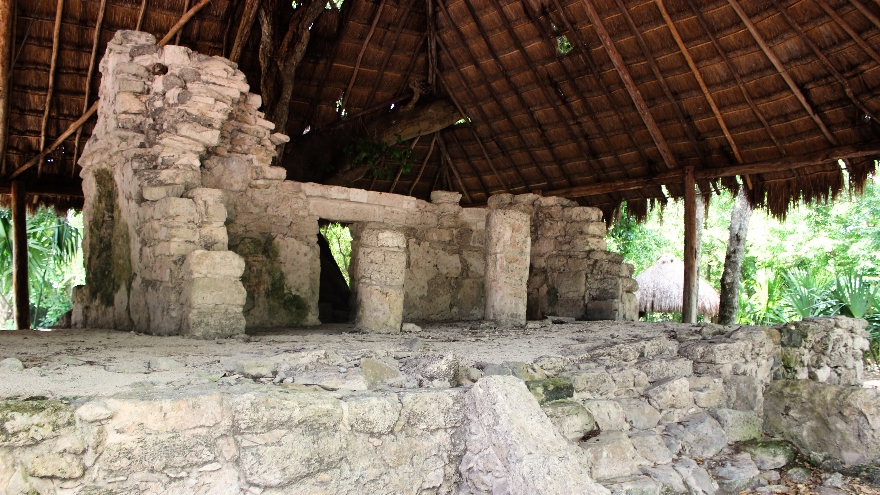 There is another Maya ruin in "The Cedral", the first settlement of the island where it is carried out every year in the month of May the "Feast of the Holy Cross." It is a small ruin near a church where there is a fair and traditional dances. Today the archaeological site of San Gervasio is the most important in the region. There was not only a sacred Maya, but also was a strategic site for trade and politics in the area. The site consists of various architectural linked by a network of sacbes, or white roads, of great interest to the visitor. The first of the sets that can be seen is known as Manitas, named after the human hand prints preserved in the inner walls of the main building which is an east coast style building, belonging to the Late Post classic period ( 1300-1550 AD).
In its course the sacbé 1 leads to another set of San Gervasio, known Nohoch Nah (or "big house", which is a temple built Postclassic period on a small base with two access stairs, and in the still preserved some fragments of wall paintings. The site can be visited from Monday to Sunday from 7:00 to 18:00 hours during the winter, has parking facilities, restrooms, souvenir shops and soda; inside, INAH has an area for issuing ticket. There is a group of certified guides who offer their services during visiting hours.
It is located seven kilometers east of the town of San Miguel de Cozumel and is easily accessible by road cross the island, which is a paved road built in 1972.

Hotels in Cozumel