Carlos and Charlies Cancun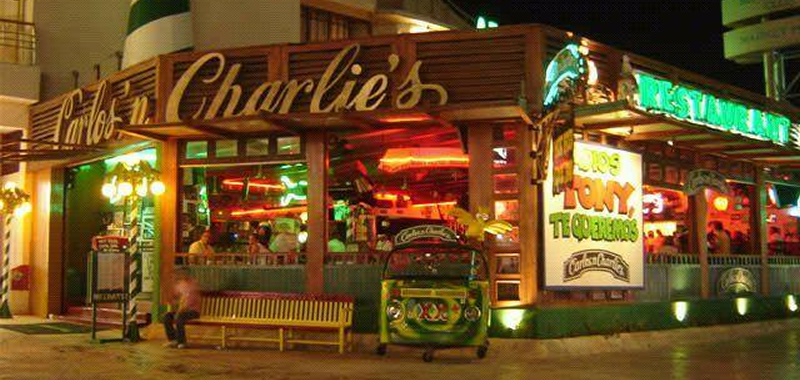 Carlos and Charlie's, is known for his cheerful party atmosphere, decor humorous and above all for its delicious food mostly Mexican, all together by giving you a memorable experience either day for a delicious family meal, or at night, enjoying Cancun's nightlife in full swing.
Carlos and Charlie's a family restaurant, 100% Mexican, where the true personality and humor of Anderson's Group founder, Carlos Anderson, is apparent in every detail. In a quiet and relaxed casual atmosphere, guests are free to do whatever they want, as they have fun with their surroundings - dancing on chairs, comical performances, songs and more. The team of collaborators, with special attention to detail and entertaining guests individually to ensure that each person takes an unforgettable memory of the restaurant.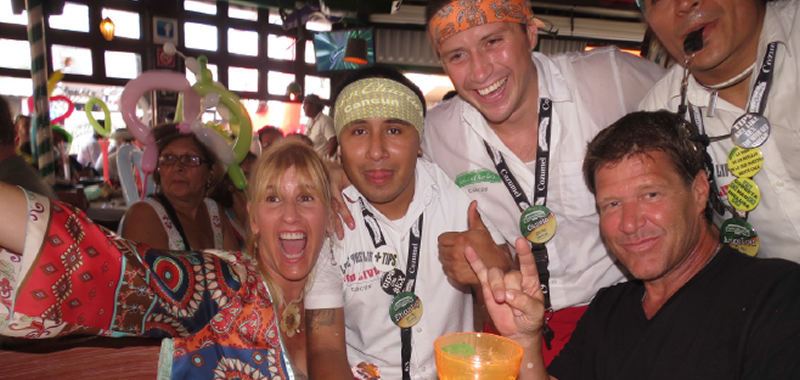 A family restaurant, bar and boutique, known as a place where you can have fun, dance and enjoy the nightlife of Cancun. The drink menu Carlos and Charlie's the rhythm of the music, including cocktails with natural juices as Miami Vice, Cosmopolitan Martini, Cadillac Margarita and tropical daiquiris. It's a Mexican restaurant with international and local food alternative or region. Its simple and authentic Mexican decor make it unique in the field of casual restaurants with entertainment. Carlos and Charlie's Cancun is located in the heart of Cancun's Hotel Zone, surrounded by the most famous nightclubs, and a perfect location in the Plaza Forum by the Sea.
Deals on places to stay in Cancun
Image Gallery of Carlos and Charlie's