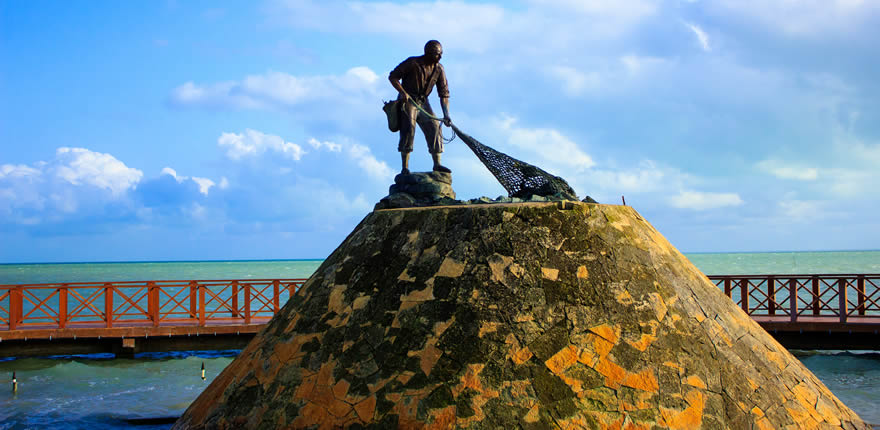 With a rich past history of Mexico that comes from the ancient Maya, and a number of fun activities to do, Chetumal has for you an unforgettable holiday. Enjoy the breathtaking view of turquoise and jade in the bay, the cool breeze flowing through its streets, the singing of the birds that visit the city from natural protected areas and especially the hospitality of its people to be responsible to transmit joy through its festivals and traditions, making your trip to Chetumal very pleasant. Chetumal is a charming city, explore its long boulevard bike or walk and enjoy the view, the breeze and birdsong, is a very relaxing experience. It has abundant wildlife, lagoons, cenotes, beaches and magical Mayan archaeological sites. The city of Chetumal is relatively young.
It was founded just over a century before had English style wooden houses by the Belize British influence in the region very different. Then comes the boom of the city, it was a free zone imports and sold cheaply. With this wealth becomes the seat of state government. Then look for ways to give another character, other than the already declining business, and take place as a gateway to the Mayan world. In local history is recorded the participation of men who are great traders who participated in many civil wars in defense of the territory Central gateway to Mexico, capital of Quintana Roo, the birthplace of mestizaje, Chetumal is a cultural center whose dirt roads take you to visit archaeological sites full of magic and picturesque communities that preserve the serene charm of the village.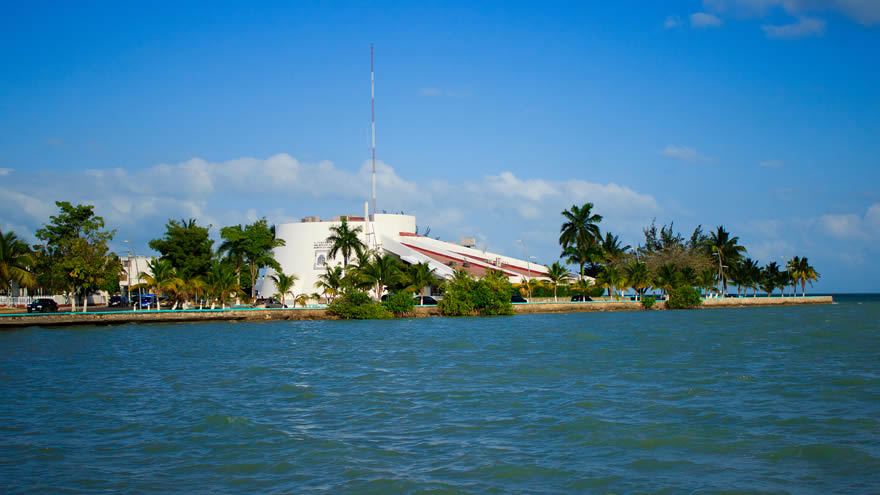 Chetumal is the midpoint between Mexico and Central America, which blend the best of both destinations, is located on the border with Belize. Some places where you can eat in Chetumal, are:
Sergios Pizza
The Phoenician
Frederick of Mexico
Isle of Tris
Loncheria Los Portales
Pleasures
Campeche Restaurant
Restaurant El Chinchorro
Restaurant Pantoja
Restaurant and Hotel El Mirador
Restaurant Bar Capdepont
• Restaurant El Palomar As the sun lights come from the streets, pier, the main square and restaurants and the beautiful sunsets bars. Enjoy on the boardwalk in the city who have a framework Chetumal Bay.
Then, as night falls, you can visit somewhere sings bar, disco bar or restaurant as part of the nightlife of the city. Such as:
Sing Chetumal bar: Enjoy the open bar, beer 2x1 and juvenile ladies night in this place.
Akua: Disco fashion among young people.
Cat's: With a light show and laser performance that starts begins to "ignite" the atmosphere in the popular nightclub of the moment.
Mambo Coffee: Live music with a variety of tropical rhythms like mambo, salsa and reggaeton sticky.
Sky Bar: Bar style "lounge" next to the Bay of Chetumal
Points of Interest