Xcalak is the last point of the Costa Mayazone in the south part of the Yucatan peninsula and the state of Quintana Roo. Fly fishing is the sport atraction in Xcalak. Sport fishing mens from many organizations around the world come everyear to practice this sport
Xcalak if for those who are looking for relax, away from the noise, who want to scape from the realty and ejoy the breeze with your hammock between two palm trees. Some hotels have electricity and others solar electricity.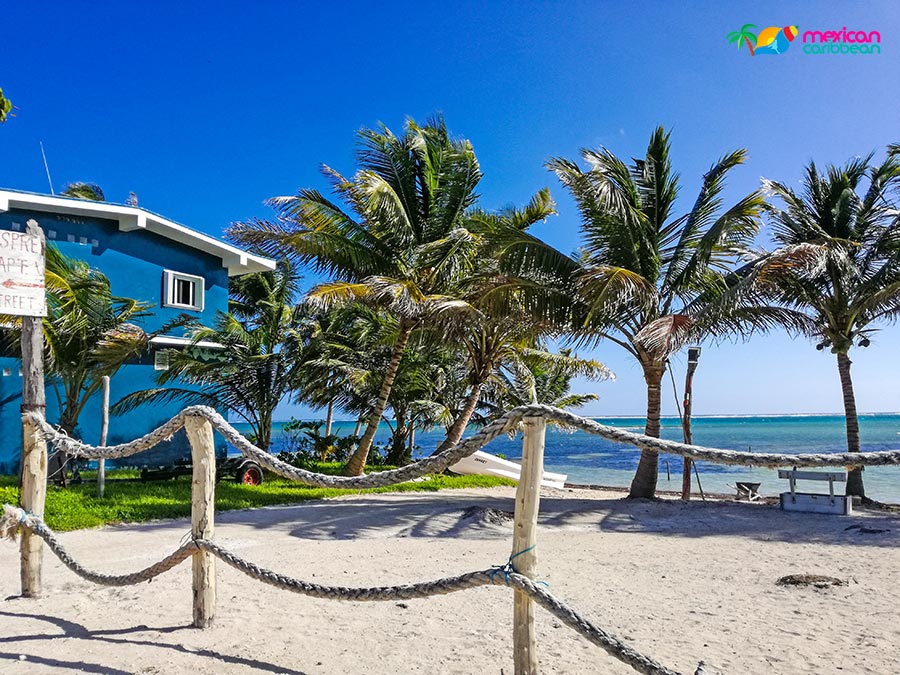 Xcalak (pronounced ish-ca-lack) is the most southern village on the Costa Maya, just 7 miles by water from the Belize border. Xcalak has the feel of Mexico, Belize and the Garifuni all rolled into one. So close to Belize, English is spoken by many, but Spanish is still the predominate language. This is perfect for those travelers seeking the remote, less refined areas of the Caribbean Coast of Mexico. 
Xcalak is one of the top flats and bone fishing areas in the world. You will not see many fishermen other than locals in these parts. The mangrove waterways are home to many varieties of birds. Scuba divers and snorkelers can enjoy diving the world's second longest barrier reef. Not far from Ambergris Caye, divers can see the beauty and variety of tropical fish just off the coast of Xcalak. And for the wreck enthusiasts, Chinchorro Banks is a graveyard of shipwrecks. The short boat ride is worth the effort to see Spanish cannons lying beneath the waters' surface.