Coba, one of the most beautiful and huge Mayan archaeological sites, is nestled in the thick jungle of the Yucatan Peninsula, surrounded by lakes and exquisite surroundings. Coba is an ancient city in ruins of the pre-Hispanic Mayan civilization and was located in the middle of 4 lakes. Different stone paths out of Coba to various sites, some near, some far, like going 100 km to the site Yaxunáh. Coba The word means "agitated water by the wind" and is one of the oldest Mayan cities in the Yucatan Peninsula.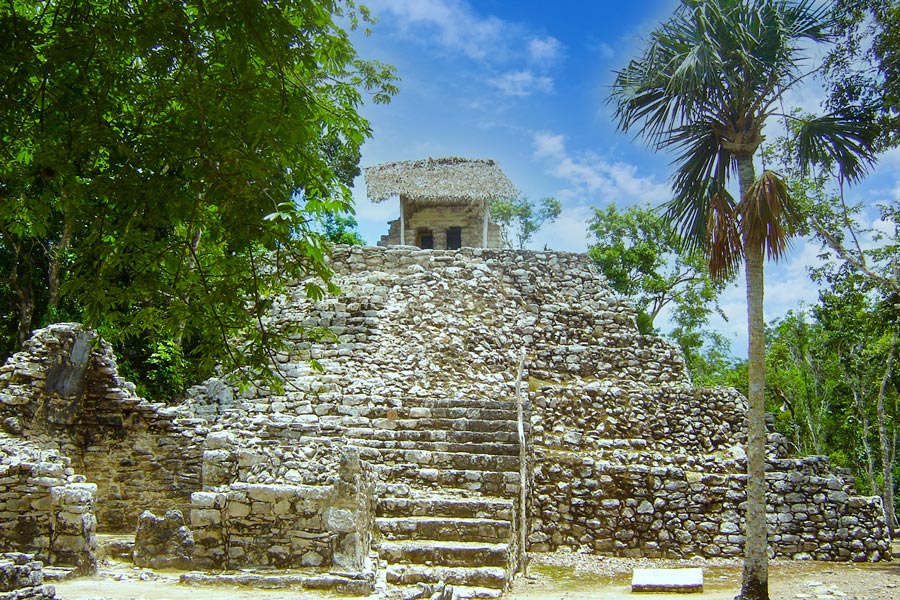 Coba has a higher pyramids area and is distinguished by its many stone paths or "sacbe" reaching to be about 40 or more. Although Coba reached its most intense activity for the year 600. C., and was inhabited from 100 years earlier. Several groups of structures are scattered in Coba and many more are planned excavation. The tallest pyramid is called Nohoch Mul, 43 meters high.
Once you are on top, there is also possibility to observe the amazing jungle landscape with shades of green, trees, butterflies, birds and insects. Archaeologists have found many links, including architectural carvings and decorations similar to the great Mayan city of Tikal (Guatemala) and believed that the nobles and royalty were married each other in both cities to strengthen political power. His control over trade routes Yucatan gave the city a commercial atmosphere of influence helping great flourish. These ruins are approximately two hours from Cancun and are very different from other archaeological sites of the Yucatan Peninsula, by being located on one side of four natural lakes, these lakes is thought that gave rise to the meaning of his name. Not being as yet explored and restored as Chichen Itza or Tulum.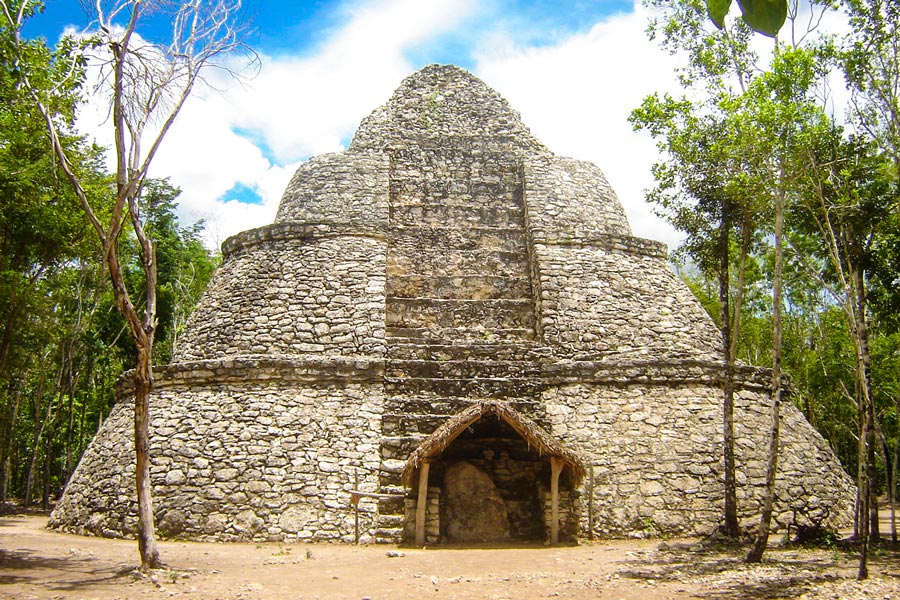 Coba still has many structures and buildings that are still covered by the jungle which make these ruins a magical place that fires our imagination. Situated in the state of Quintana Roo, and as part of the Riviera Maya, Coba is 90 km. east of Chichén Itza, 44 km northwest from Tulum and 40 km from the Caribbean Sea, approximately. There is no organized bus tour to Coba and visitors need to walk about 3 miles to find the largest pyramid.
It is recommended to hire a guide as there are different paths that can be taken into the jungle. The site is open from 8:00 am to 5:00 pm. After your visit to Coba suggest you eat at one of the lakeside restaurants which serve excellent traditional food.