Muyil Ruins are located near the town of Tulum, about 20 minutes, going south on the road from Tulum to Chetumal.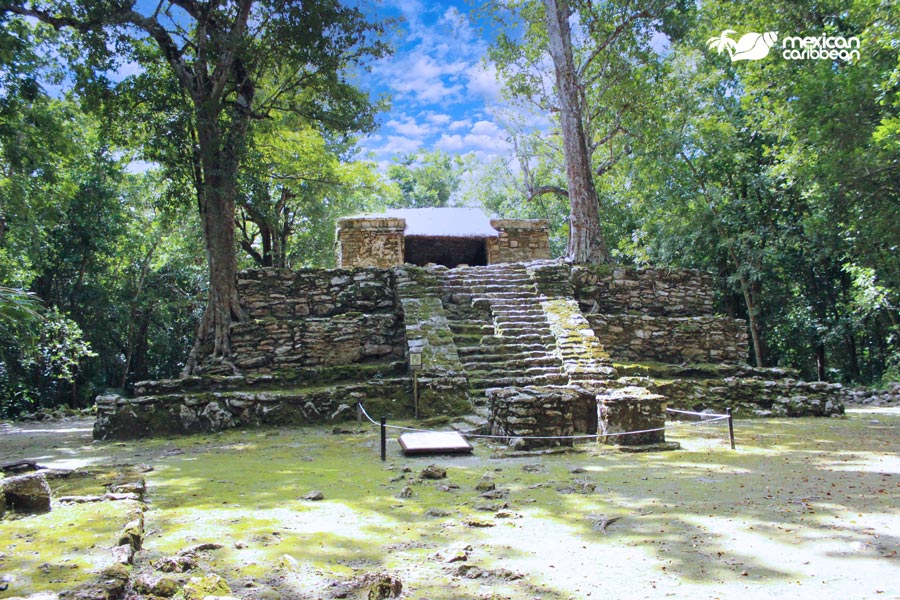 The ruins of Muyil are small with some buildings in its original state, in the middle of the jungle, is a point of interest that can be done in 1 hour or less, we recommend taking insect repellent during the rainy season because there are many mosquitoes and much more when you are walking in the jungle.

There is a entrance fee for entering these ruins and they have a parking area.

From Muyil town you can take a boat to go to the ecological reserve of Sian Kaan.