Aktun Chen, which in the Maya language means "cave with sinkhole inside", is a natural park extended 600 has. (2,400 acres) by virgin tropical jungle, and is located centrally in the Riviera Maya, between Akumal and Xel Ha.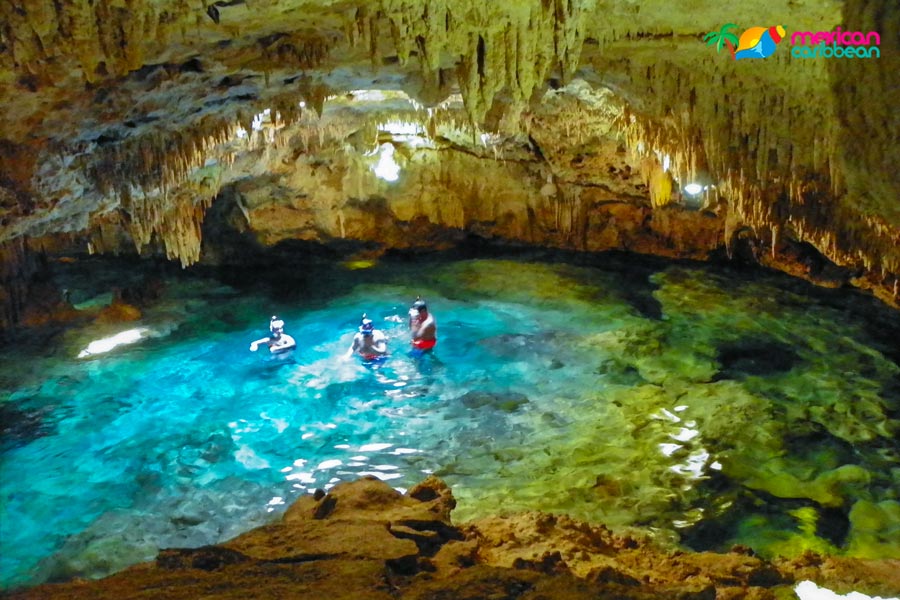 The main attraction on the park is a dry cave, 540 meters in length, which has thousands of stalactites and stalagmites, calcium carbonate columns, and tree roots which penetrate the limestone until they reach the subterranean water level. Inside this cave there is a beautiful subterranean "cenote", or water filled sinkhole, of crystalline water with a vault saturated with stalactites.
When you go out of the cave you can watch white tail deer, pheasant, wild turkeys, wild boar, parrots, monkeys, etc.All of these species of the region's wild life can be observed in their natural habitat, without confinement. In this area you can find a Snack bar, where you could enjoy a delicious cold beer, a soda or a Mexican dish.
This park also has a "serpentario", snake observatory, the most complete of Mexico's southeast, with 15 species typical of this region.  
The reception is located 3.5 km in from the highway, with a paved path, that allows very easy access for cars and buses. On this tour you can enjoy the pureness of the local tropical jungle, which has been very well preserved due to the fact that this land had not been use for agriculture.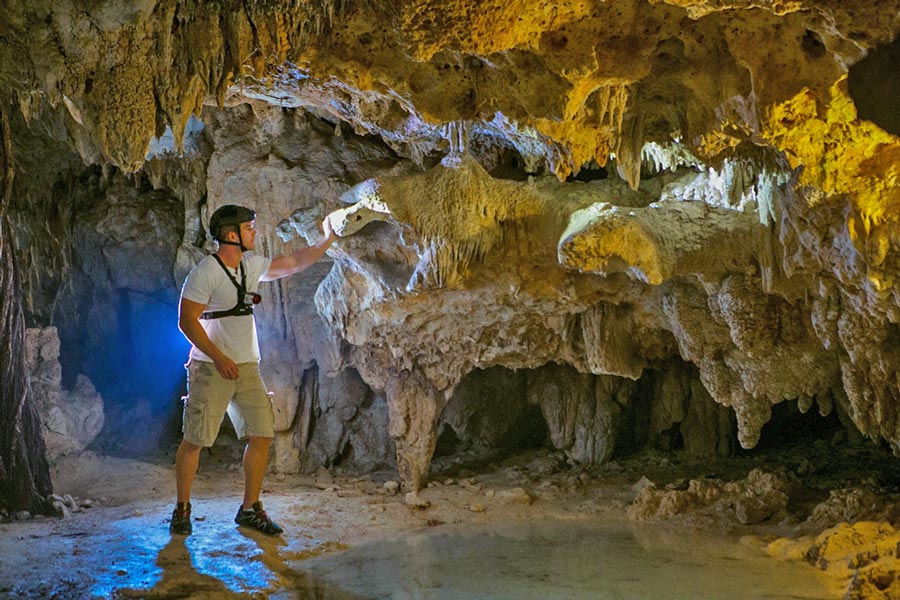 The park tour is 2-3 hours. The tour in the cave is done with a guide who explains the cave's formations and the Mayan historical and cultural purposes of these caverns.
The park is open from 8:30 a.m. to 5:00 p.m. in winter and 8:30 a.m. to 6:30 p.m. in summer, everyday.
Location: Km. 107 highway 307, Cancun – Tulum, between Akumal and Xel Ha.
Image Gallery Aktun Chen