Xplor is a natural adventure park located in the Riviera Maya, near Cancun. Discover new sensations to fly over treetops with our 14 zip lines, driving an amphibious vehicle on trails that run through the jungle and into the caves, swim in the underground river surrounded by stalactites and stalagmites, and take an exciting rafting paddling with his hands, wondering in the process of rock formation created by nature millions of years ago. Get all the energy back enjoying our nutritious and delicious buffet accompanied by a fresh fruit juice and fruit smoothies.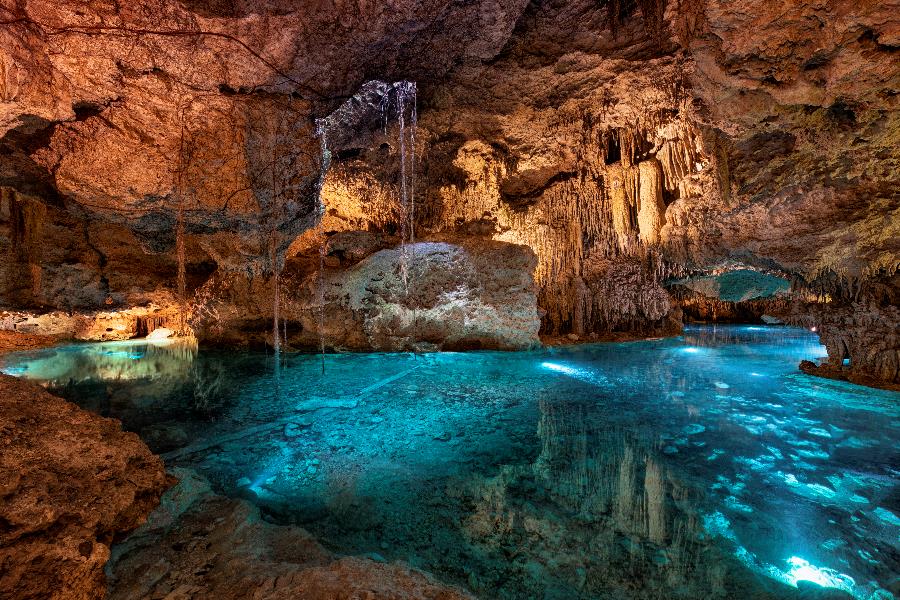 In addition, a cup of hot chocolate will be waiting at the exit of the underground rivers. Xplor Park, a unique underground world, invites you to rediscover your emotions and senses within nature. Slide down 14 zip lines with a height ranging from 8 to 45 meters, flies through the air and get ready to experience the sensation of speed, from the heights explore the natural beauty of Xplor Park, finish your tour swiming in the crystal clear waters of the cenotes. This park, unique in its kind, features four thrilling activities you can enjoy them whenever you want.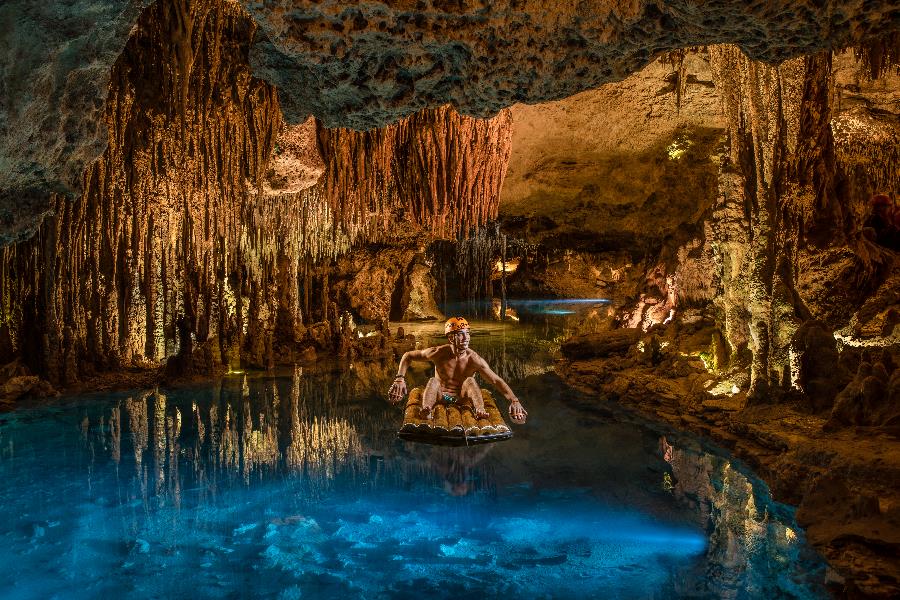 You can drive an amphibious vehicle on road through the jungle and through caves, row a boat along a beautiful underground river and fly over the treetops on a zipline. Finally, you can swim in a river adorned by thousands of impressive stalactites and stalagmites. During the trip the water level challenges marvel at the ancient rock formations. Paddle rafts using your hands over two circuits of around 500 meters each. Walk the river swimming among stalactites and stalagmites in this amazing underground world. You will be surprised by the natural beauty of this unique underground paradise holiday destination.
In circuits Xplor zip, find 3 water landings, a suspension bridge, a water slide and lots of stairs, so Xplor is not a place for people with limited mobility or poor physical condition. Xplor has a program of all-inclusive, so we just have to bring your bathing suit, your towel and the rest we give it here. Xplor is a park with small capacity, it is necessary that if you drive, arrive early and definitely buy your tickets or your tour in advance, especially during peak season, it could not know everything, or do not find place. This attraction includes guide, admission to the park with access to the following activities: Amphibious Vehicles, Rafts, 11 Zip Lines.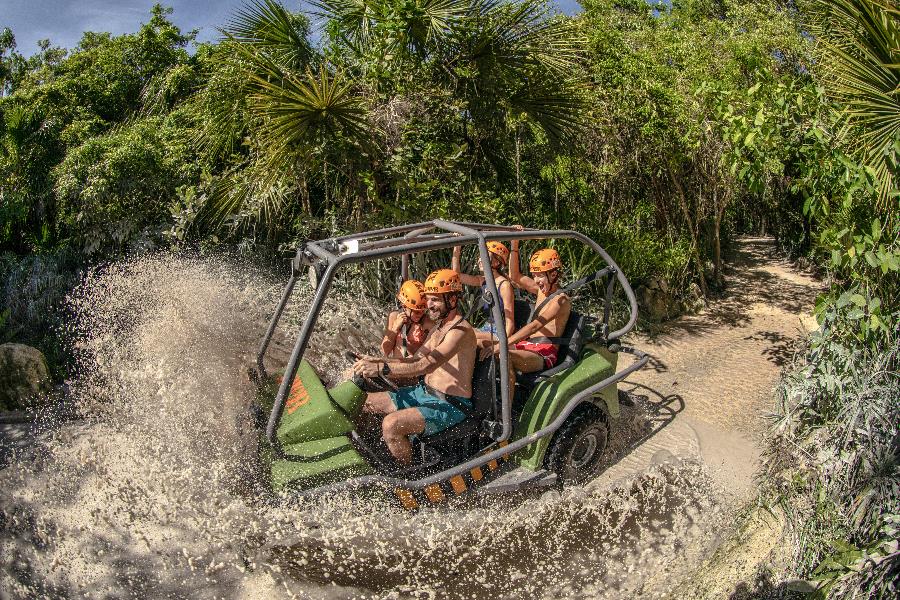 Stalactite River Swim. Included safety equipment: life jacket, helmet, harness, hand paddles. The park's facilities include the following services: attention visitors area, wheelchair access, parking, ATM, public telephones and first aid unit. Each activity has a duration of 45 minutes, the same can be repeated as many times as you wish. Includes use of locker rooms, restrooms, lockers, restaurant, snack, hammocks and rest area. With admission includes unlimited buffet lunch all day, food-based energy, nutrients and light, unlimited fresh water, hot chocolate out of the rivers.