Rio Secreto could well be part of the new natural wonders of the world. Its creation and training is ancient, underground river inside understand part of the history of mankind, while you appreciate the stunning visual spectacle that thousands of stalactites and stalagmites give this mysterious and enigmatic place.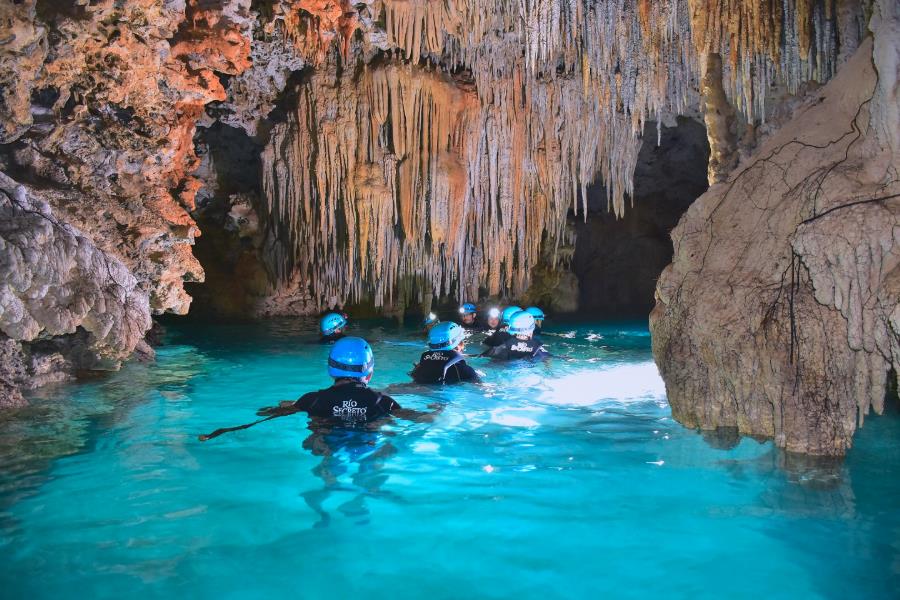 Rio Secreto is the new green hope in our region and discover Mexican nature reserve, natural human heritage. Rio Secreto is a unique destination that will be the pride of all Mexicans. It is a place where visitors will be transformed through a fantastic and magical journey into the bowels of the earth, in which you can admire a unique beauty.
A 100% Mexican company, with the mission to preserve, promote and care for nature, because this depends the human community and the rest of the regional biodiversity that are powered by natural resources. Rio Secreto Sustainability is based on respect for the Mexican standards through good environmental practices to ensure protection of water, and flora and fauna of the region.
Walk and swim in a route of 600 meters of river water naturally through underground channels. Slide on water and limestone and gradually discovers the wonders Secret River has for you; incredible formations of stalactites, stalagmites, discover different natural formations, living beings that inhabit this region, enjoy the silence deeper the center of the earth and fall in love with the fragile beauty of this underground world.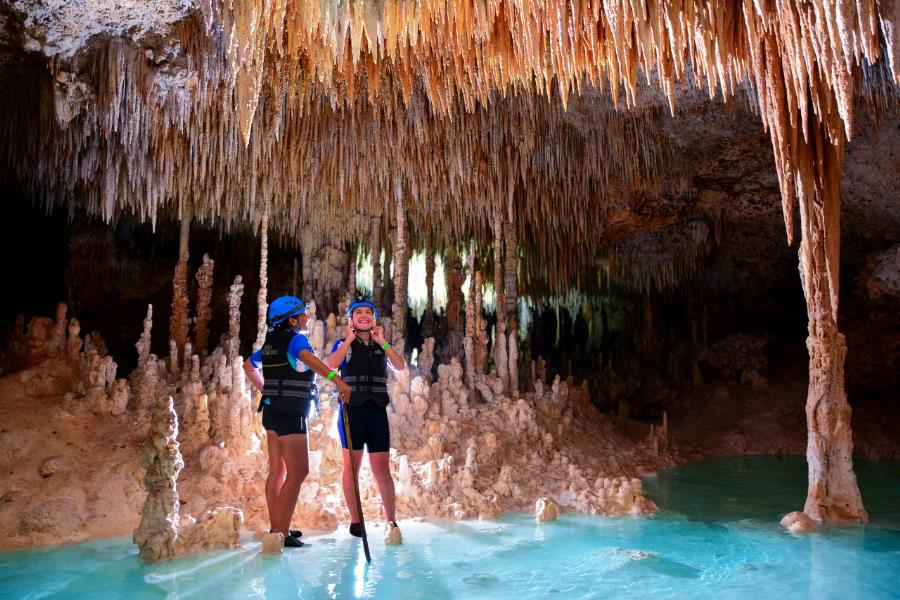 The fee includes:
Entrance to nature reserve
Bilingual guides
Specialized equipment (life jacket, special shoes and helmet with lamp)
Towel and lockers
Snacks
The use of the facilities (bathrooms, showers, hammocks, etc..)
Schedules tours are Monday through Friday at 9:00 am, 11:00 am, 13:00 pm and 2:00 pm. You should bring comfortable clothes and shoes for walking in the forest, use of t-shirt and wear a bathing suit, please also bring a change of clothes. It is important to present yourself 20 minutes before the tour to general indications by the guide in turn. Rio Secreto is a nature reserve that seeks to value and promote nature tourism in Mexico, and this is a successful example of sustainable ecotourism that delivers to the nation and the world a message of hope, faith and love.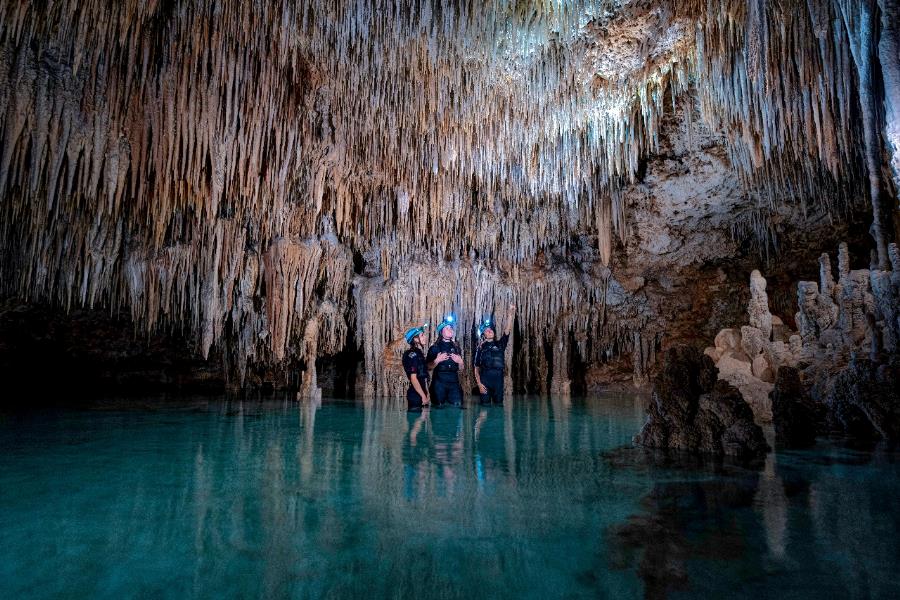 People who labor in Rio Secreto are believers promoters of sustainability and social responsibility, we are part of a young, but together we are building a culture of sustainability and social responsibility that goes beyond the boundaries of not only Rio Secreto but that is part of life of our employees, our visitors and the general public.