Valladolid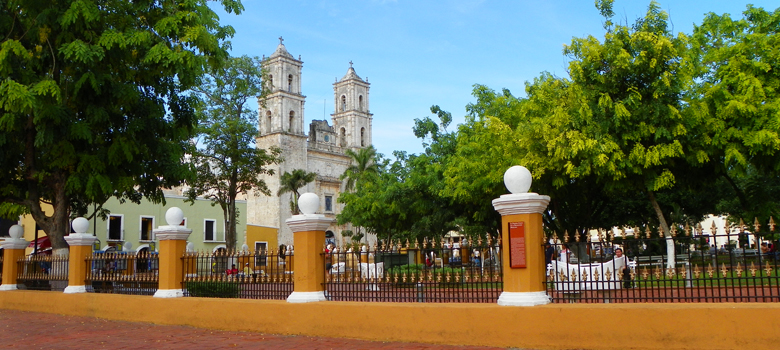 "The Pearl of the East", is located 160 kms from Merida. Founded in 1543 by Francisco de Montejo "The Nephew" over the ancient Maya city of Zaci. For centuries Valladolid has been known for its rich Spanish legacy, seen in its temples and the legacy of its oldest neighborhoods.

With a unique style, Valladolid has an exceptional Colonial flavor. To walk the streets lined by ancient houses painted in light colors, and to visit its neighborhoods with their churches and of course the imposing Convent of St. Bernard of Siene, a palpable Franciscan presence in the Peninsula, is to return to the past.
Valladolid holds one of the most lordly parks in Yucatan, framed by a majestic church that rises above the historical downtown district of the city. Its inhabitants, creators of beautiful handcrafts and native art, are also known for their skill and creativity in preparing exquisite dishes. All of this makes Valladolid a lively stamp of the provincial flavor of Mexico.
Hotels in Valladolid Yucatan